Today we will talk about our transport business in this post. That's what happens to the transport business. How to start a transport business ideas. What is needed after starting the transport business? Which types of transport business you can. How to grow the transport business.
Friends today everyone wants to earn more and more money and people kind of work for him. But one of these transport business is also a very good option for you, if you want to start a business in less money, here you will need more money if you have to run your vehicles. You must first purchase the trains for the transport service. If you don't have that much budget, hire people who have their own carts and pay them every booking payment.
truck transport business plan in India?
The transport business is a very good business. By which you can earn lakhs of rupees every month. When we need trains such as trucks, buses, mini trucks, canter to travel, or to take the same. And when you take the goods through these things or come from the say, it is called transport. The transport company has to deliver the goods or parcels of their customers to a place as they say or to bring the same to them. In today's day, you will see a lot of people engaged in doing this business. And you can earn millions of rupees every month regardless of the tax you have.
The transport business has become a very popular business in today's era. Today everyone wants to earn money, want to do their business in today's era. They don't wish to work in the company of others, and if you start a transport business, you don't even have much money.
How to make a transport business? documents required for the transport business in India?
As you may know, when you or someone else starts a new business, he first has to register that business through the government. So that the government can have information about your business. If you want to start a transport business, you must also first register the transport business. In the transport business, you need to get three things. The first shop act license, the second business aadhaar, and the third one required is the GST number. You can only spend up to Rs. 10,000 to build all these things. After applying all these documents, you will receive all documents within 7 days. You then have ready to start the transport business.
Another important thing you need to start a transport business is the vehicles so that you can do it if you have someone's job. You can either buy your vehicles yourself or contact someone who can get vehicles available for you. If you take your vehicles, you will benefit a lot more. You don't have to make money sharing with anyone.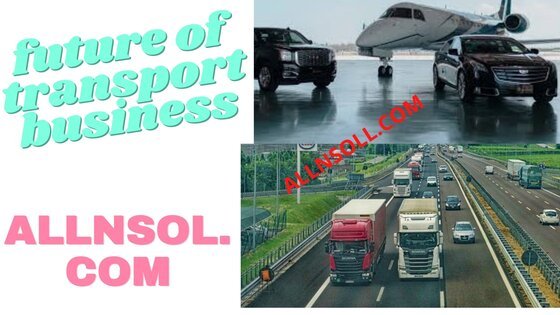 loan for transport business in India AVAILABLE 
If you're thinking of buying your vehicles, then it's also good for you, and you don't have much money. So you don't have to panic about it. You can take a loan from the bank to buy vehicles. Banks can give you loans for up to 10 vehicles. But my suggestion is that you should not apply for a loan in the initial state. You should take the loan only if your work is going on and you are filled up if you get a loan, you will miss it easily.
What needs to be needed after starting the transport business?
To start the transport company, you first need vehicles to transport goods. So you first have to arrange vehicles after the company has been registering. You need to have at least 5 or more vehicles so that you don't have any problems if you ever have more orders.
Now you have to register your business in local areas on different online platforms. So that when a person or company is looking for a company for a transport service, you can easily reach your company. As you know, today is the online and internet, and if anyone needs anything, they can go to different places and find out that they can easily search online at home and get the information easily. Online information about all kinds of things is available in modern times. And if anyone needs any information, they first search online.
Justdial of telling you we have a similar search engine. Where you can get information for each service and if you need a service, you can get the service by speaking to them.
how to get clients for the transport business
If you want to register your business on Justdial, you will need to pay registration fees of Rs 4000 here. If someone wants to take a regarding service from transportation to them, they'll add their service fees and forward that job to you. By this, you can increase your business and earn more profits too.
future of transport business in India?
So let's now know which transport business you can do. Can earn more profits.
1.Tourism transport service
You know that people often don't say how to plan to move around. And they book the transport service to visit so that they don't have much trouble being told. So you can start your tourism service for such logos and you can give service to such logos. It will earn you an income.
2.Taxi service
If you want to start a taxi service, it's also a great business. You may know that companies like ola, uber also make taxis available for people to be asked to visit. can register your business with these and give your taxi to rent. will also benefit immensely in this business. If you have money, you can also open your personal company and give service to the logo.
3.Auto Rent service
People in our country often want to take a personal car to visit. So that he can spend some time private with his partner. But not all people have these facilities available. You can provide personal cars to those people on rent and instead charge money from them on the day or per hour. A lot of people are doing this business and making good money. You can also start the business and income.
4.Cold chain service
You can earn even more money by giving it to the cold chain service. You need containers and vehicles with temperature control to start this business. In which you can maintain the temperature. You need more money to do this, but you also have more advantages. It transports things that get worse than the temperature. For most such services, big companies hire and they also pay a lot of money.
5.Logistic company
The logistic company is the companies that make parcels available to vehicles to get them from one place to another. You don't need more vehicles in the early stages to start this business. You can also start it with a vehicle. can earn quite good money by this too. Often companies hire vehicles like logistic companies for trucks to deliver goods, and instead, they pay good money. You can earn a lot by providing service to those companies.
6.Bus service
You can also make good money by starting the local bus service. You want to seek permission from the transport department for the state in which you want to provide your service. After you receive permission, you'll be able to provide the service of transport to the people through your buses. In this you just need 1 driver and 1 conductor to run a bus.
How to increase the transport of business AND transportation business opportunities?
If anyone starts any business, they do it on a small scale. Which keeps growing over time. It's not that today you started the company and yesterday your business went to the next level. Everyone knows about Amazon and Google. These companies started at a small scale and today they have almost covered the entire world.
You have to increase your business to simply pay attention to Customer stratification. Your consumer should never have any complaints about your service. If your consumer likes your service, your business will quickly and touch new heights over time.
READ MORE ARTICLE :